Teatulia Organic's Linda Appel Lipsius recognized for transformative …
Teatulia Organic's Linda Appel Lipsius recognized for transformative impact
Linda Appel Lipsius recognized for transformative impact
and Food & Wine just announced 2017's "Most Innovative Women in Food and Drink" and Co-Founder & CEO of Teatulia Organic Teas Linda Appel Lipsius made the list!
Taking skills learned as Vice President at Orange Glo International, home of brands including OxiClean and Kaboom, Lipsius created Teatulia – a thriving organic tea company based in Denver. As the premier tea brand in foodservice and grocery, Teatulia is dedicated to selling tea that not only tastes good, but also does good for the land, its people and the environment.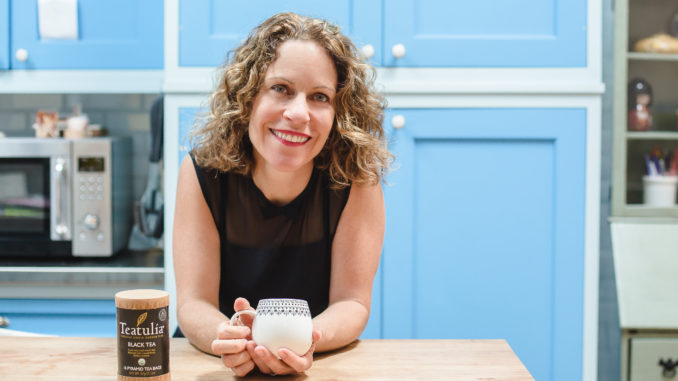 "I'm extremely honored to receive this award and to see my name in the same company as such incredible, successful women who are changing the world through food and drink – no better medium," said Lipsius.
In 2006, Lipsius joined her friend and Teatulia Co-Founder, Kazi Anis Ahmed, in introducing teas grown in Ahmed's family tea garden to America. Teatulia teas come from the Tetulia region of northern Bangladesh – what was then a new tea region and the poorest part of one of the poorest countries in the world. Now, Teatulia's organic tea garden spans 3,000 lush acres, and growing, making it one of the largest in the world. In the process, the company has successfully regenerated the ecosystem and rejuvenated the local economy.
Teatulia's tea garden was designed to create jobs in a remote and impoverished region of Bangladesh. "As we built our business, we set out to do it in a way that would make a difference for the land and its people," added Lipsius. Co-op members working in the garden and surrounding communities now benefit from innovative education, health and cattle-lending programs that lift families out of poverty.
"Our business is selling tea, but our passion is changing the world," said Lipsius. "We are different in every way in the tea industry: we own our own tea garden so the teas are directly sourced, fresh and pure; we are doing it right at origin, producing clean, responsibly grown tea, plucked by women earning a living wage; consumers around the world now get to enjoy pesticide-free, award-winning iced and hot teas that use responsible packaging; and we are educating along the way. With tea, few people look under the hood to learn where it comes from and how it is grown. We are doing it better at every step and because we own our garden, I can look you in the eye and stand behind everything I claim."
The Teatulia tea garden employs more than 600 workers and supports more than 1,700 community members through its co-op. More than 3,000 cows have been distributed to thousands of Bengali women and the co-op has distributed more than $500,000 in cattle loans.
Teatulia's award-winning teas can be found in retailers across the U.S., including Kroger, Safeway, Wegmans, Whole Foods and Stop & Shop. The fresh-brewed iced and hot teas can also be enjoyed in fine restaurants, multi-unit restaurant chains and colleges and universities, including Harvard, Dartmouth, U Mass Amherst, University of Colorado and University of Michigan.
Teatulia: Let the tea flow. Let the land flourish. Let the people thrive.
About Teatulia Organic Teas Teatulia is named for the region in Northern Bangladesh where its tea is grown. Named one of the "25 Most Innovative Consumer Brands for 2015" by Forbes, Teatulia cultivates its teas using only natural farming methods. Its garden-direct sourcing means the teas don't sit in long-term warehouse storage or wait around to be blended by a third party. This results in great-tasting teas that are better for the land, its people and the environment. Teatulia is mindful of how its actions impact worldwide communities and actively supports ethical organizations like the Whole Planet Foundation, Rainforest Alliance and B Corporation. Teatulia is proud of its exquisite, clean and smooth-tasting teas that support education, business and health initiatives as well as demonstrate a thorough commitment to sustainability. For more information, visit teatulia.com or call 1.888.860.3233. Like Teatulia Organic Teas on Facebook and follow us on Instagram.